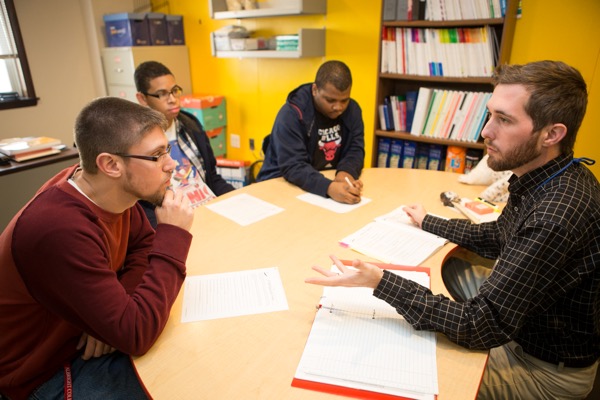 When your child is struggling in school, it can be difficult to know what steps to take. We are here to offer a path forward.
We offer specialized programs, therapies and services that give students with learning differences the tools to succeed academically.
During the enrollment process, we are always available to answer your questions and provide resources suited to your child's learning needs. Every student is different, and we treat each situation with individualized care and attention.
We look forward to meeting you!
Request More Information
To learn more about enrolling your child at ATG, please fill out the following form. A staff member will get back to you shortly.
Thank you!
Frequently Asked Questions
For students enrolled in the primary day program, tuition and fees for the 2020-2021 school year are $40,320.
There are additional fees for speech therapy, occupational therapy, and tutoring.
Yes, there is funding available on a limited basis. To qualify for available scholarships and financial aid, parents need to apply via School & Student Services
The admissions process includes a parent interview and file review as well as a student interview and screening. Upon acceptance, families are required to submit an initial deposit, complete a registration packet, and provide their child's most recent Psychological/Educational Evaluation.
We assist new students and families every step of the way, so do not hesitate to contact us with questions.